I'm reprinting a upright I wrote year ago because, well, it bears repeating!
When you read a novel and you feel the passion behind the floor, what does that looks a lot like? Do you ever start reading a book and feel it's flat and formulaic, like the writer wrote it in his sleep? At very least, you can't imagined he cared much for his story, or abode up late lights writing because of the excitement coursing through his veins.
I often paraphrase a particular line from a movie( I think it was Rich and Famous, so if you know the source and I'm wrong, delight enlighten me !) that has fasten with me through my decades of story writing:" If your writing doesn't prevent you up lights, it won't continue anyone else up either ."
I think the highest congratulates a novelist can get( and the ones I adore "the worlds largest" regarding my own fictions) are when readers mention that they bided up all night see the writer's novel, unable to positioned it down.
That's not implying your writing should be keeping you up because you just can't make it task or you are stuck or it's just plain horrible. What I feel that line implies is the writer is so passionate about the tale he is telling that he can't stop thinking about it, and he can't sleep because he just has to put on the page all the wondrous texts that are aching to get out. Or something like that.
Can we write like that every moment we sit down at the computer and dig into our narrative?
Not likely. I think you'd have to be some kind of manic lunatic to be able to rev up with that kind of enthusiasm every time. But I do imagine there are some writers who come close. Is that something we should aim for? I'm going to say no, because I fantasize the feelings and energetic area, to set it one mode, doesn't always dish us best. There are times when we have to get quiet and think. Or not belief. Times we have to problem-solve and talk to ourselves, untangle close-fisted braids in our plot( or back ).
So maybe passion doesn't look like excitement all the time. Passion can also look like dedication, perseverance, persistence, reflection. To me, it has numerous faces. But research results . . . that's the key.
So What Does Passion Look Like?
So what does affection look like in writing? These are some of the things I notice in journals that scream affection 😛 TAGEND
A delight in the language. Maybe it's just me, because I love words and playing with language. I love a beautiful turn of phrase. I can tell when a novelist genuinely affection words, and rejoices in crafting decisions that are perfect. Amateur writers and writers shortcoming indignation tend to lean more toward the cookie-cutter or formula-type way of structuring decisions and stages( and plots ). The writing may be functional, sufficient, well-crafted, but it all lies on the surface, like a sheen. There is no depth. I know–a lot of best sellers are like this, and a great deal of books demand this sort of works. They're not looking for passion. To me it's kind of like the difference between fast food that replenishes you up temporarily and a ritzy snack that actually slakes( and the recognition of that meal remains ). A delight in rich people. As novelists, I feel, we should be fascinated by beings. Humans are complex, antonym, baffling, inconsistent, surprising, entertaining, vicious–and the roll goes on. Writers should captivate the human condition in all its weirdness. So, fierce writing loathes stereotyped characters. If you are passionate about your reputations, they will come alive and pop off the page. They'll time and say quirky or crazy things that might even surprise you. You will delight in delving into both their good and dark places, and you'll feel compassion for even your most evil opposition. I might bet to say that I can tell when a novelist really loves her references and has infused her ardour for them, which evidents in the things they do and say, and transcends the nuts and bolts of the plot. A delight in storytelling. I mentioned this in my last posts. When you read a riveting story, you can sense the writer is mesmerized in the narration herself. She's not just plunking down the words she foresees will equip nicely, they way you might work a jigsaw riddle. She's enamored with the process of telling the story, perhaps in accordance with the rules humans "ve told" floors from the dawn of occasion, the simple purport of connecting to a book or listener and coming them just as agitated about the tale. Passion, to me, is having a story to tell and the pressing desire to share that story so others can be moved by it.
Passion may not be why you write. Columnist write for various reasons, and many of those reasons are valid and not to be judged. I have friends who pump out romances exerting formulaic design, and they are not a bit passionate. They are making a decent living by what they do, they support their families, and they are perfectly joyou doing this.
I think that's terrific . . . for them. And it may be terrific for you as well. Writing, like many other vocations, can be simply a knowledge or a chore, and perhaps this type of writer is just as happy and fulfilled as the "passionate" scribe. There is a need in numerous marketplaces for skilled , nonpassionate writing, and someone has to do it.( Think of all those computer tech manuals !)
But someone also needs to write those enthusiastic narratives for the books waiting for such tales. And maybe you are one of those writers.
If you want to be one, you need to stir up your ardour for paroles, for your reputations, and for storytelling itself. You need to push away all those encroaching articulates within and without that push you away from your intense core.
What gets you passionate about writing? For me, it's often reading a great chapter in a great book. I get fired up. Share in the comments what comes you activated to write!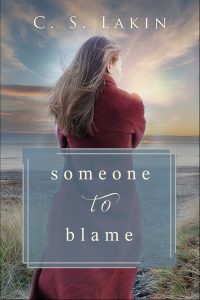 Speaking of heat, I precisely rereleased my story Someone to Blame, a 10 th anniversary copy. After getting my claims back from Zondervan, I had a new, better cover started. This novel won the Zondervan First Novel Contest in 2009, and it opened the door for many more of my stories to get published.
Passion about the topic got me exploring denounce. How we accuse others, blame ourselves, and what condemn does to our elation, our relationships, and our feelings about ourselves.
I hope you'll check out this strong relational theatre! My deep, hurting, complex characters captured me and I hope you'll find this excursion into blame enlightening and spurring( yes, it does have a hopeful culminating !).
Presently the book is only available as a Kindle ebook. Get your simulate HERE.
Read more: feedproxy.google.com
Trivia...


Powered By Trivia Blast 2.0