This post initially ranged on Jane Friedman's blog in 2017. Be aware there are mature moves in here.
Voice is like your fingerprint. Each of us has a voice when we speak aloud. We have a style of speaking, our own peculiar vocabulary and syntax and inflections.
When we write, we also endorse a "voice." In fiction, each point-of-view character has a unique voice, which penetrates both the narrative and talk. In nonfiction, the writer's voice sets the atmosphere and wording for the entire book.
When we consider penning a memoir, we can( and should) carefully choose the type of voice that would best suit the narrative we are telling.
Provide the Tone
Voice is different from tone, but the two are connected. If you plan to write a humorous memoir, the colour will be funny and light-colored( though you can have dark humor more ), and the expres you would use would need to fit that tone.
Your storey may be one of very painful, dark, and/ or fright ordeals. But that does not mean your tone should be dark , nor that your articulation should be heavy, somber, or depressing.
The tone of your memoir might be serious, lighthearted, indignant, heartbreaking, thoughtful–or the tone may vary throughout the telling. But writers should bypass clanging whiny or looking for sympathy. Readers are certainly sympathize with your legend if you are submitting it in such a way that doesn't annoy them. Just as in "real life, " no one wants to spend hours listening to someone whine or complain. The articulation you choose to use in your memoir should be inviting, musing, engaging, and/ or just plain entertaining.
Voice may be high on your schedule of importance. Your memoir might be all about your personality or person. Take a look at some strings from Ted Nugent's God, Guns,& Rock 'n' Roll 😛 TAGEND
Let's get one thing straight: I've inkling long enough–I love guns. The more, the better. The more photographing, the very best. The more ammo, the better. So, logic would cause one to deduce that ol' Hunka Ted would just go crazy for machine guns. It's so true-blue. Oh, the most proclamation of the word sends chills up my anchor, and my right index finger begins to vibrate uncontrollably. With much respect, I extol I'm an fanatical! How else could I author "Wang Dang Sweet Poontang" for God's sake?
Or this, from Nick Offerman, virtuoso of the comedic show Parks and Recreation 😛 TAGEND
Jesus, Mary, and Joseph. Where do I begin? I supposed we'll do a chronological thing and start you off with some of the early years, a flavor of the yield stuff.
Or this, from Issa Rae's memoir The Misadventures of Awkward Black Girl 😛 TAGEND
When dealing with people who pose so-called questions[ about your "hairs-breadth"] even as they evaluate you, here are some foolproof responses . . . .
Opinion: "It's so soft. I wasn't expecting that."
A backhanded compliment I receive often, it ever asks the quietly self-posed question, "What accurately saw you expecting? Did you expect it to prick you like cotton plants, or to feel rough like gauze tape? " This usually comes from friends I've make touch it, or whom I've asked to braid my fuzz, or from effusive hairdressers. The only answer I've been able to muster is a curt, "I know, isn't it? "
Opinion: "Can I stroke it? "
. . . A simple, "Are your hands clean? " not only infantilizes any such requests, but it also mails the letter that our whisker isn't the sheep exhibit at the petting zoo.
If you're going for a high entertainment factor, you'll want to make sure your voice manifests the personality and laughter needed.
Ask: Who Am I Writing This for and Why?
While author Diane Johnson said, "Pain plus term equals comedy, " that doesn't mean that we will find the hurts or mistreat or suffering we may have gone through as jocular. What it connotes is that distance returns perspective and, well, interval. We need to have sufficient distance in order to tell a ripen story.
This is very important to ponder.
If your memoir is to be a serious account that divulges a lot of suffering, hurt, misuse, or other "heavy" happens, keeping in mind why you are writing your narrative and for whom will help enclose the issues: What enunciate and sound do I want to use?
Heavy, painful subjects, of course, shouldn't be made daylight of. Or should they? Humor can take the edge off serious topics so that they are approachable.
Your memoir is not a journal in which you rant or volcano. It's not a means to inflict vengeance or pay back to those who've hurt you. If you need to rant, work through your ache, or is working with your temper, that's what counseling is for. If you feel you are unable to "distance" yourself from those feelings, you are not able be prepared for memoir-writing.
You are bearing witness , not wallowing.
Getting Readers to Care
To get books enrapt in your legend and helping about what happened in your life, your spokesperson needs to be engaging, clear and concise, and communicative. You aren't writing a textbook or a doctoral thesis.
Imagine yourself sitting with a friend at your kitchen table, merely chit-chat and sharing tales. If it helps, painting that friend( pick one who's a good listener and nonjudgmental! Or even off your model friend) as you write the chapters of your memoir, predicting the questions she might ask and what items she'd want to know. Maybe even the funny or distressing mentions she'd become, which could really be your own penetrations into your past.
When you write your memoir, the reader should feel spoken to. Not lectured but included. By studying immense memoirs, you can see how various authors do this.
The Self as Narrator
Yes, your storey is about you, but it helps to separate yourself as the protagonist or main attribute of your story and the "you" that is the author.
Doing this helps give you perspective and length, which is needed to craft your memoir. Can you depict yourself standing on a hill or across the street, watching what is happening to you in a particular "scene" you want to write about?
Of course, we don't crave our memoir to be straight points without commentary, sentiment, or elaboration. That would drain all the power out of our narration. We do need to evoke emotion, but how do we make love without get all emotional ourselves in our narrative?
Here is where the full-grown soul comes into play.
The Mature Self
Ah, this is the secret at the main points of immense memoir. We have to write our tale, the events of our life, from a future attitude. From now.
Now brings with it maturity, sense, penetration, and grace. The matured ego speaks from that neighbourhood of length but not detachment.
This will take some musing endeavour and day. Before you write any scene or assembly, you have to consider what you've learned, what perspective you want to offer on the situation. You have to accurately give what you were feeling at the time without carrying those feelings now.
Take a look at this example from Maya Angelou's I Know Why the Caged Bird Sings. Here she is a young child, listening to the radio with a gather collected in her grandmother's store–the fight between Joe Louis and Primo Carnera, as the announcer proclaims Louis seems about to lose 😛 TAGEND
My race sighed. It was our people precipitating. It was another killing, yet another Black man hanging on a tree. One more maid attacked and abused. A Black boy hammered and maimed. It was hounds on the course of a being rolling through slimy floods. It was a white wife swiping her maid for being forgetful.
. . . This might be the end of the world. If Joe lost, we were back in slavery and beyond assist. It would all be true, the accusations that we were lower types of human beings. Only a little higher than the apes. True that we were stupid and ugly and lazy and unclean and, hapless and worst of all, that God Himself disliked the americans and consecrated us to be hewers of grove and drawers of liquid, forever and ever, world without end.
We didn't breathe. We didn't hope. We waited.
Notice that Angelou doesn't rant here. She is sharing the perspective of herself and her people in a potent practice, as the evolve narrator. Sure, you can reenact situations proving yourself emotional then–angry, raging, crying–but that's something different from narrative singer, the grow soul that is documenting the events like a historian.
You may choose to add in emotional narration, in the present or now as you share those past incidents. But, again, you want to be careful.
Perhaps the most beautifully crafted and "careful"( review: full of care) passageway of Angelou's entire memoir is when she describes being crimes by her mother's husband at senility eight.
He secreted me enough to snatch down my bloomers, and then he dragged me a little bit closer to him. Turning the radio up strident, too loud, he said, "If you scream, I'm gonna kill you. And if "youre telling", I'm gonna kill Bailey." I could tell he signified what he said. I couldn't understand why he wanted to kill my brother. Neither of us had done anything to him. And then.
Then there was the agony. A breaking and entering when even the impressions are torn apart. The play of rape on an eight-year-old body is a matter of the needle demonstrating because the camel can't. The offspring presents, because the body can, and the brains of the violator cannot.
I reflected I had died–I woke up in a white-walled world, and it had to be heaven. But Mr. Freeman[ her rapist] was there and he was washing me. His paws shook, but he nursed me upright in the tub and showered my legs. "I didn't mean to hurt you, Ritie. I didn't aim it. But don't you tell . . . Remember, don't you tell a soul."
Surely, Angelou could have gone into much greater detail, and fastened much emotion to this horrific incident. But by speaking from a distanced, virtually separated, mature soul, she produces that strength and charm to the moment that is too unpleasant to imagine. In a lane, she protects or isolates her books without decreasing the chronicle. Still, it's heartbreaking.
That takes some pithy writing. She is telling the truth in a way that establishes it easy for readers to read. We want to be careful to protect our books by our choice of words and depth of description. This is, also, where the mature self comes into play.
But Angelou wrote: "Easy reading is damn hard-handed writing. I am trying to tell the truth , not everything I know, but the truth."
Tell the truth, but "not everything you know." Filter your experience through the eyes and sentiment of your mature soul. Step back and leave your temper curbside.
I like what writer Toni Morrison says about forestalling writing from a situate of temper 😛 TAGEND
Anger . . . it's a paralyzing sentiment . . . you can't get anything done. People sort of think it's an interesting, passionate, and kindling feeling–I don't think it's any of that–it's helpless . . . it's absence of control–and I need all of my abilities, all of the command, all of my capabilities . . . and anger doesn't render any of that–I have no use for it whatsoever.
The mature self tells the truth, but truth isn't the same as actualities. Truth is something deeper.
Morrison also says: "The crucial discrimination for me is not the difference between fact and fiction but the distinction between fact and truth. Because actualities can exist without human intellect but truth cannot."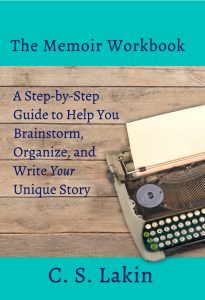 So as you think about your memoirist "voice, " consider your audience. Consider the tone you want to adopt. And, more importantly, consider how to write from the "mature self" so that you communicate a powerful tale that also insulates your books and your own heart from wasteful pain.
That is the way to present yourself and your fib honestly and with integrity.
Have you thought about writing a memoir? What kind of tone and voice do you feel would work best and why? Share in the comments.
If you are thinking about writing a memoir, check out my workbook The Memoir Workbook: A Step-by-Step Guide to Help You Brainstorm, Organize, and Write Your Unique Story.
You can buy it in print( simply) on Amazon HERE.
Read more: feedproxy.google.com
Trivia...


Powered By Trivia Blast 2.0